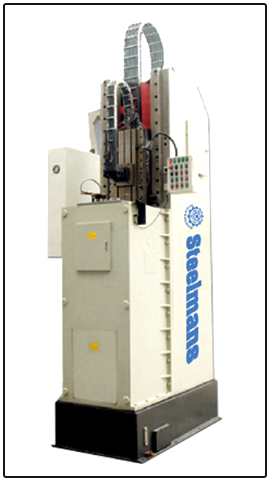 Horizontal Broaching Machine
Steelmans Broaching Systems Horizontal Broaching machines are worked of overwhelming obligation development and are perfect for a wide assortment of part applications including:
Interior involute splines
Interior SAE splines
Rifling
Beneficiaries
Key bolt spaces
Interior "D" frames
Keyways
Interior Serrations
Numerous other interior structures
Even Broaching Machine Horizontal Broaching Machine Internal Spline and Forms Part Applications 15 ton x 72″ Stroke High Speed Horizontal Broaching Machine Rear View High Speed Horizontal Broaching Machine High Speed Horizontal Broaching with Automatic Load and Unload.
Even Broaching Machines extend in measure between 6 Tons – 50 Tons with 48″ to 120″ of Stroke. If you don't mind get in touch with us for particular floor design measurements.
Flat Broaching Machines are Worthwhile for a Few Reasons
Operation of the machine is at floor level
No stage or pit is required
Roof tallness is not a restriction
Consolidates self-loader device taking care of
Can consolidate CNC or Rack and Pinion development for rifling or helical part applications
Can be temperate for bring down generation rates