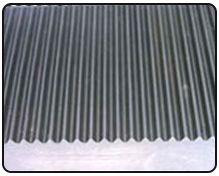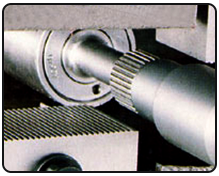 Spline Rolling Rack
The racks are produced to the highest accuracy and quality standards in minimal lead times by using modern CAD/CAM systems and by carrying out regular post operation quality checks throughout the production process.
Spline Rolling is the fastest and most economical method of producing involute toothed forms. Many different types of splines, threads, grooves and serrated forms can be rolled – individually or in combination – in just 3 to 7 seconds.
Improved surface finish a rolled spline has a superior surface finish. The tooth flanks typically have a surface finish of between 3 and 15 RMS.